House on a rock gets its name from the steep basalt stone hillock it is perched on. It is a small house for a single occupant, located at Aranya farms, a second home development around farmlands about 50 km from Alibaug.  The plot shares an edge with the Phansad wildlife sanctuary, which gives the house a dramatic backdrop.
The house sits snugly along the slope forming a series of built and landscaped terraces, a single sloping Mangalore tile roof covers the structure. The simultaneous stepping and staggering of the house plan maximizes light, ventilation and views all around.
The house doubles up as a retreat and ashram for the client. It has three enclosed spaces-the living area, kitchen and bedroom, the dining is a semi covered built in space located at the heart of the house. The rooms are compact while the porticos lavish, considering that most of life on the forested hill will be spent reading, writing, and meditating in the semi open spaces.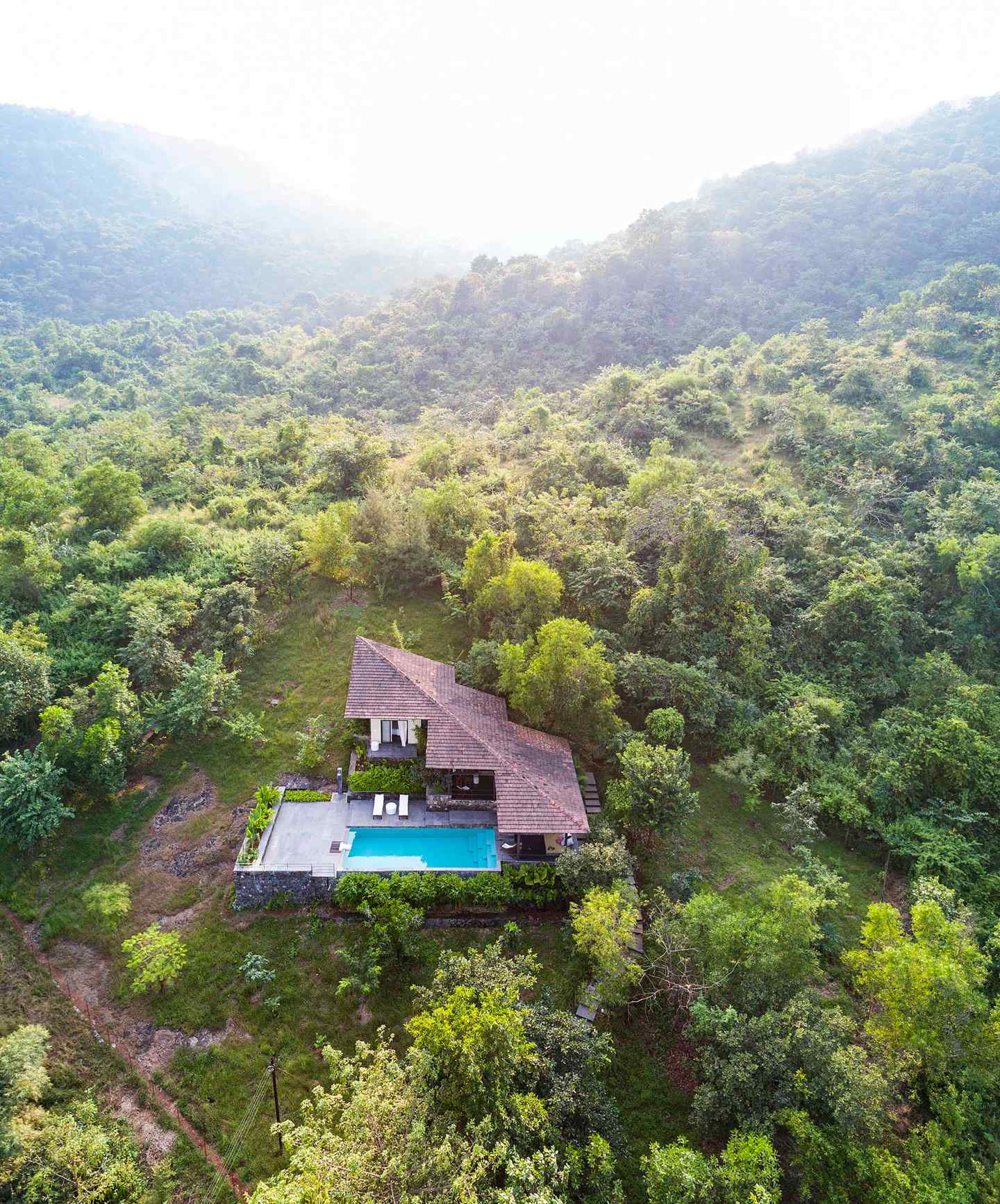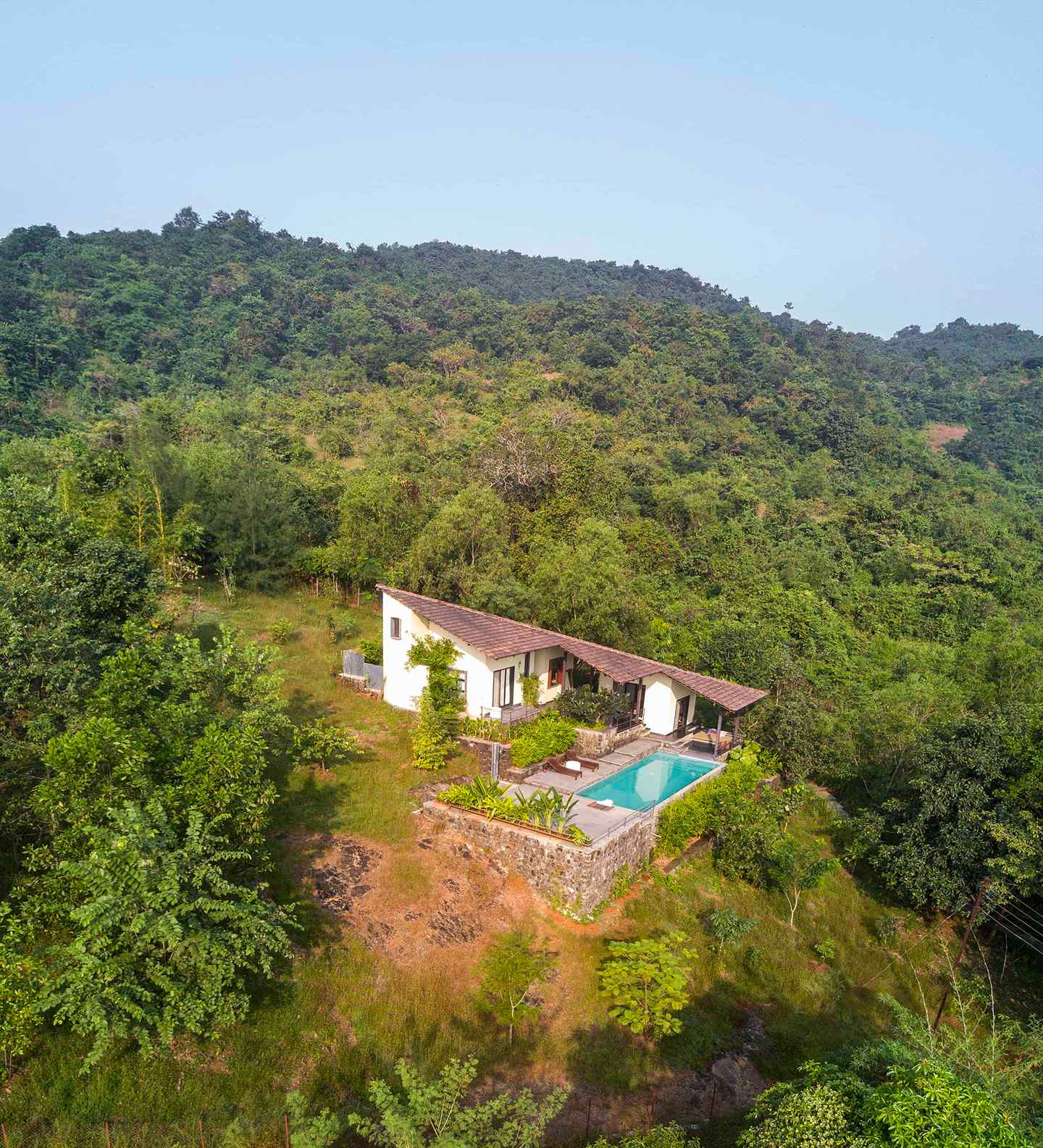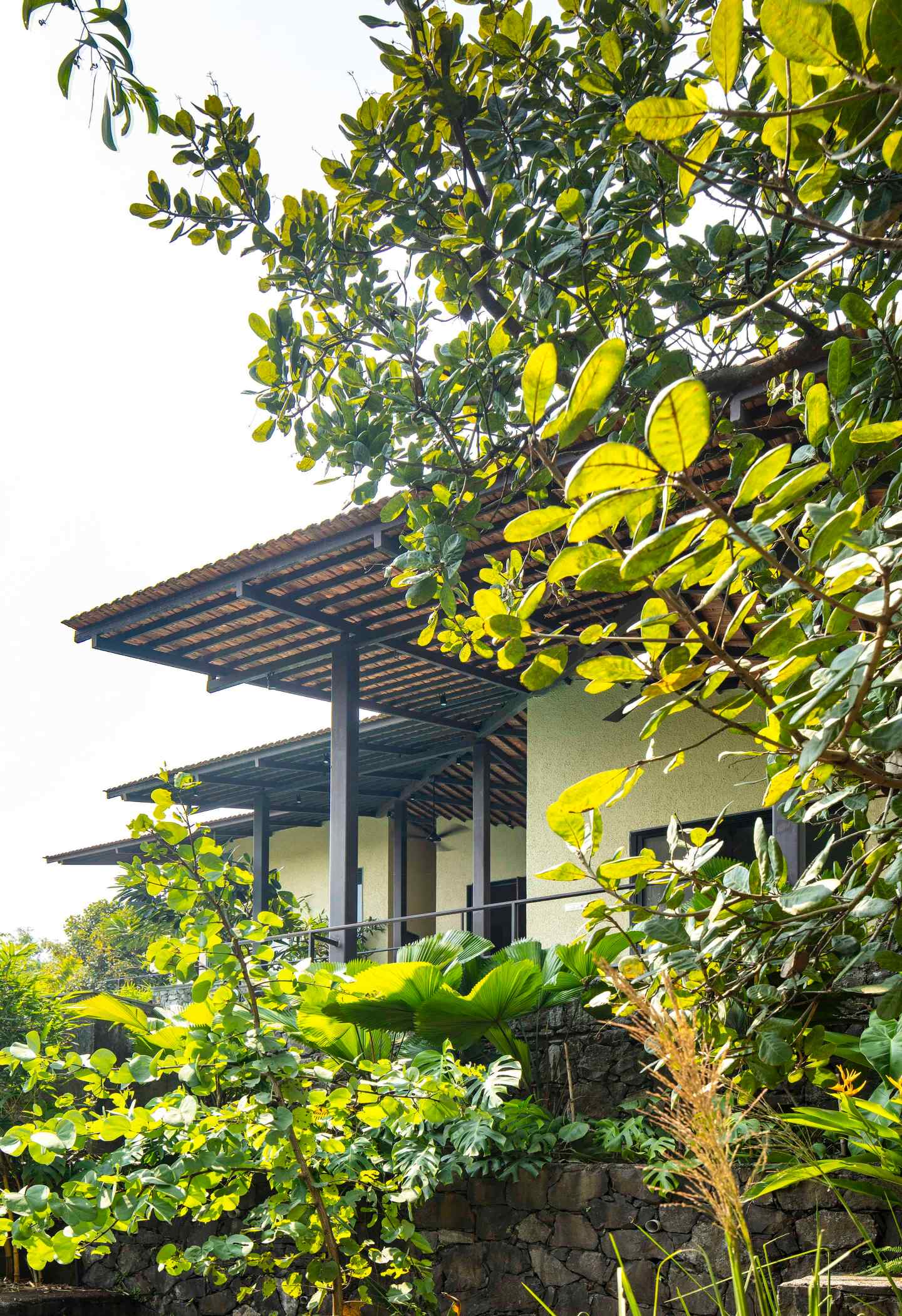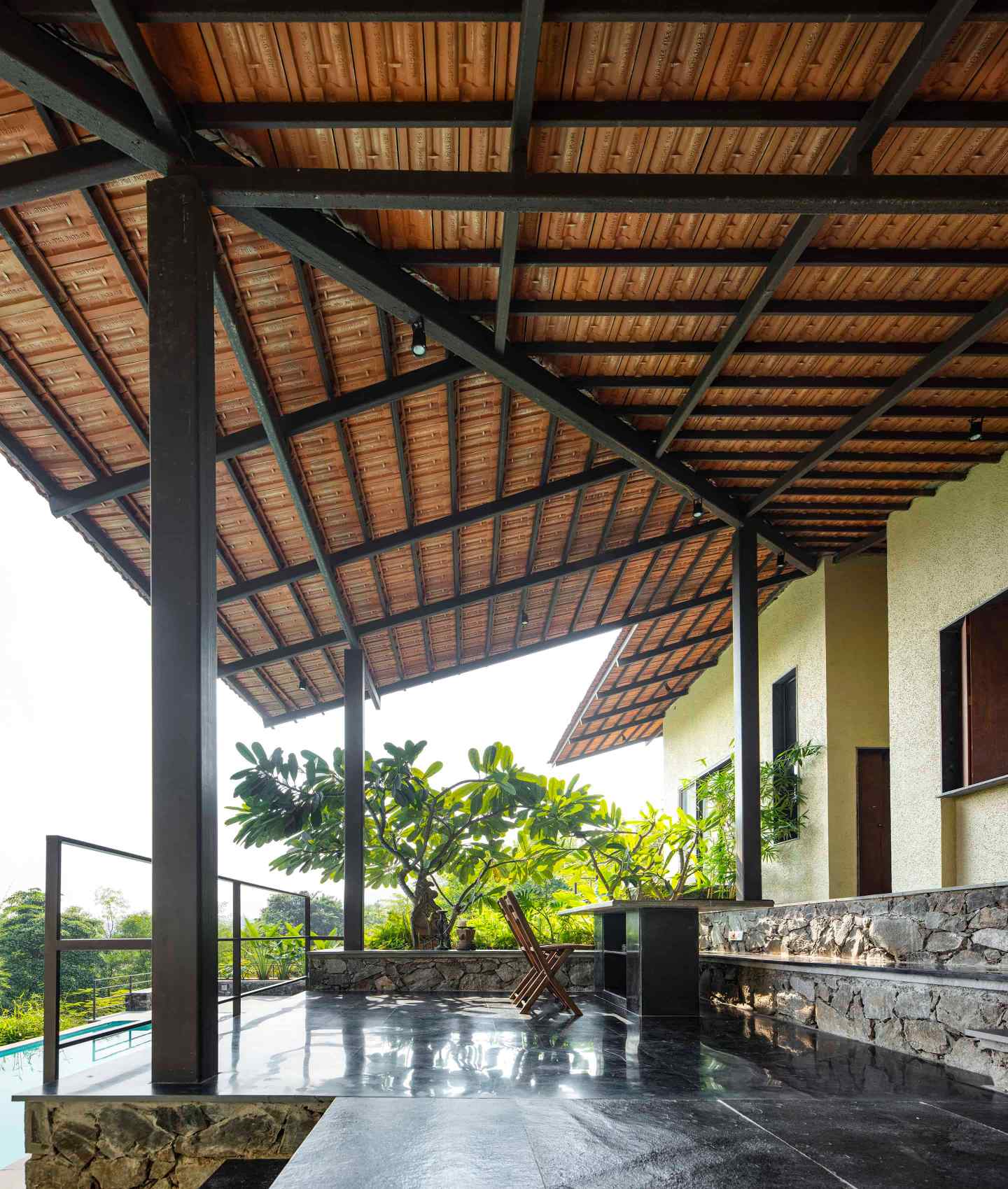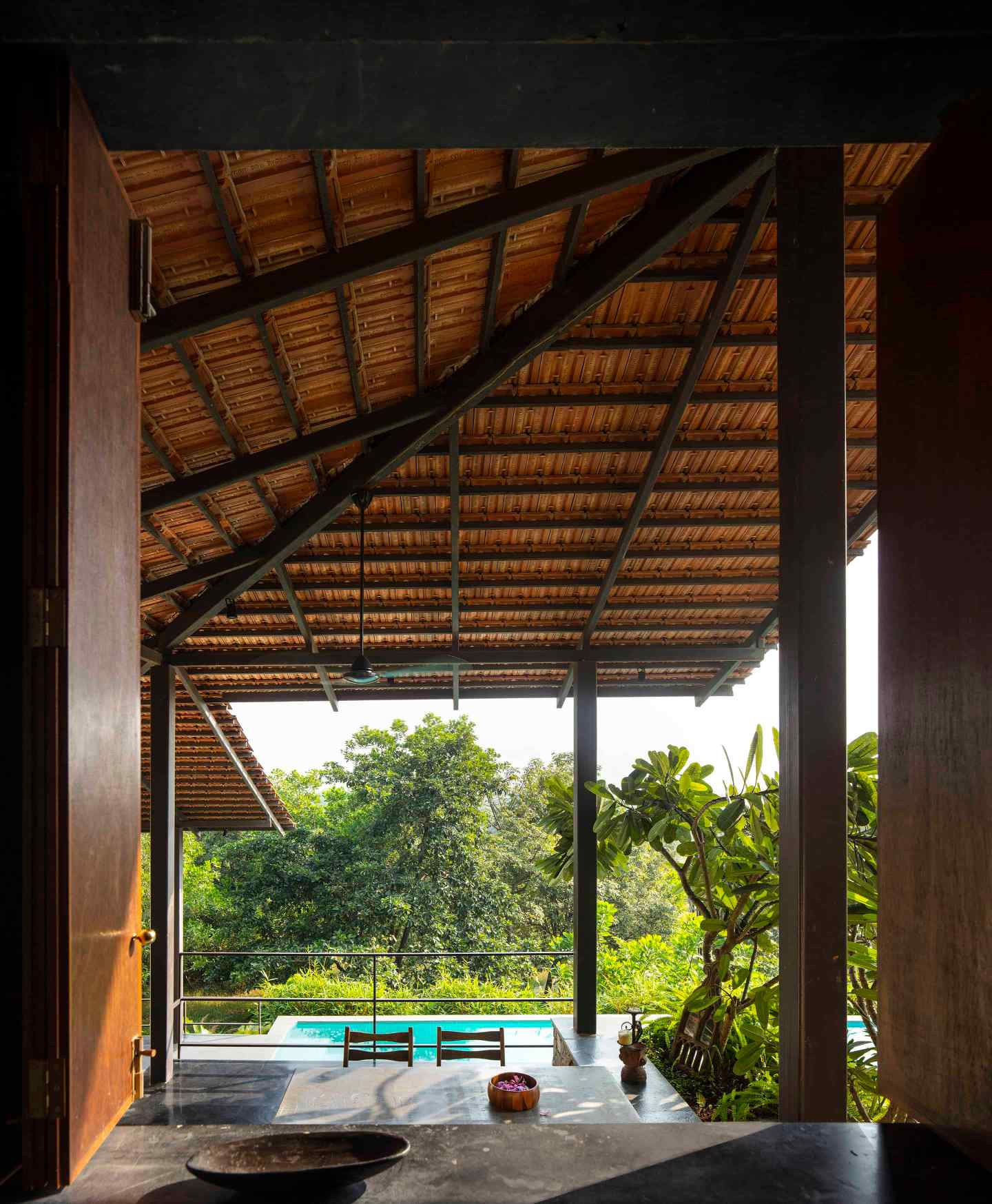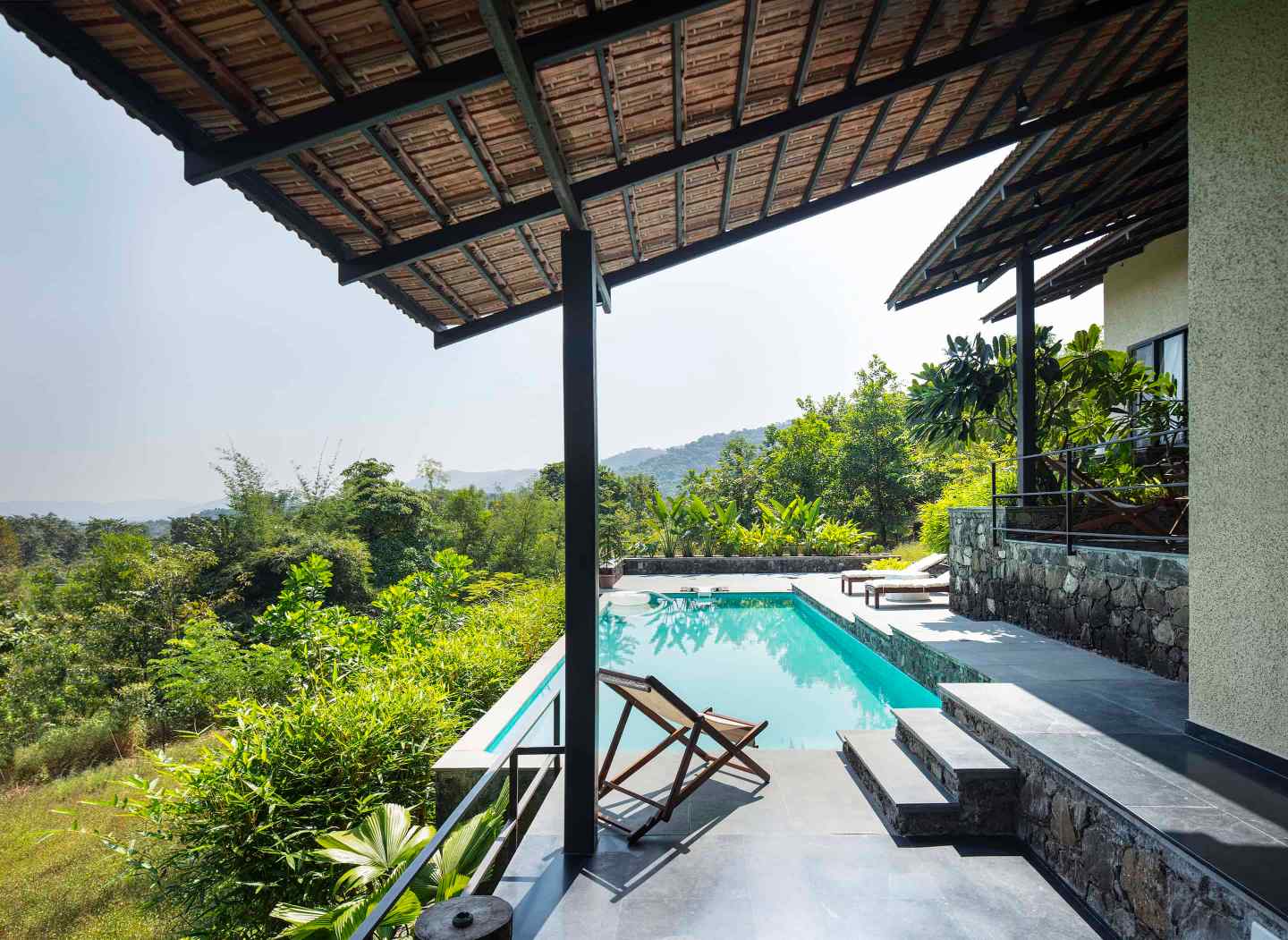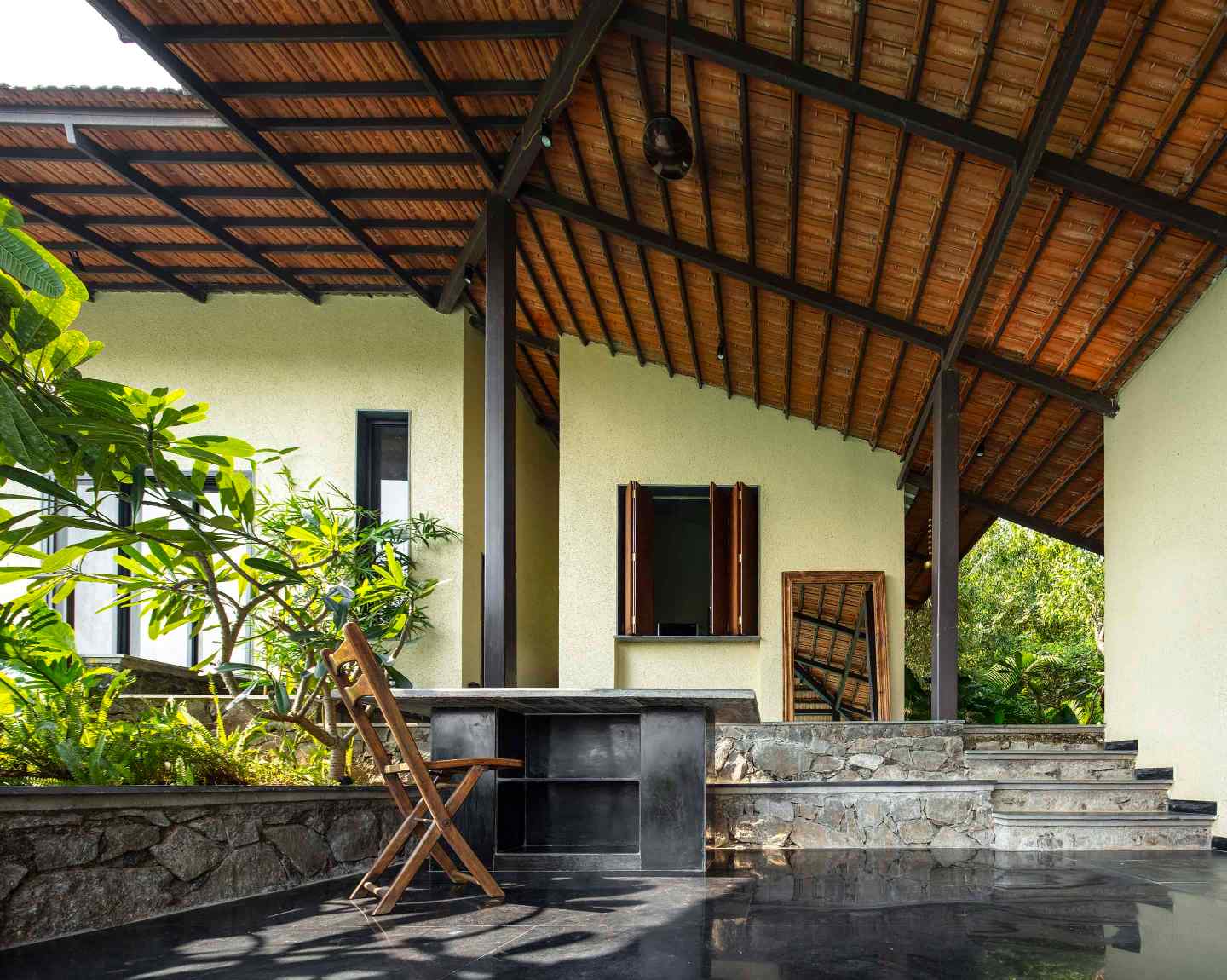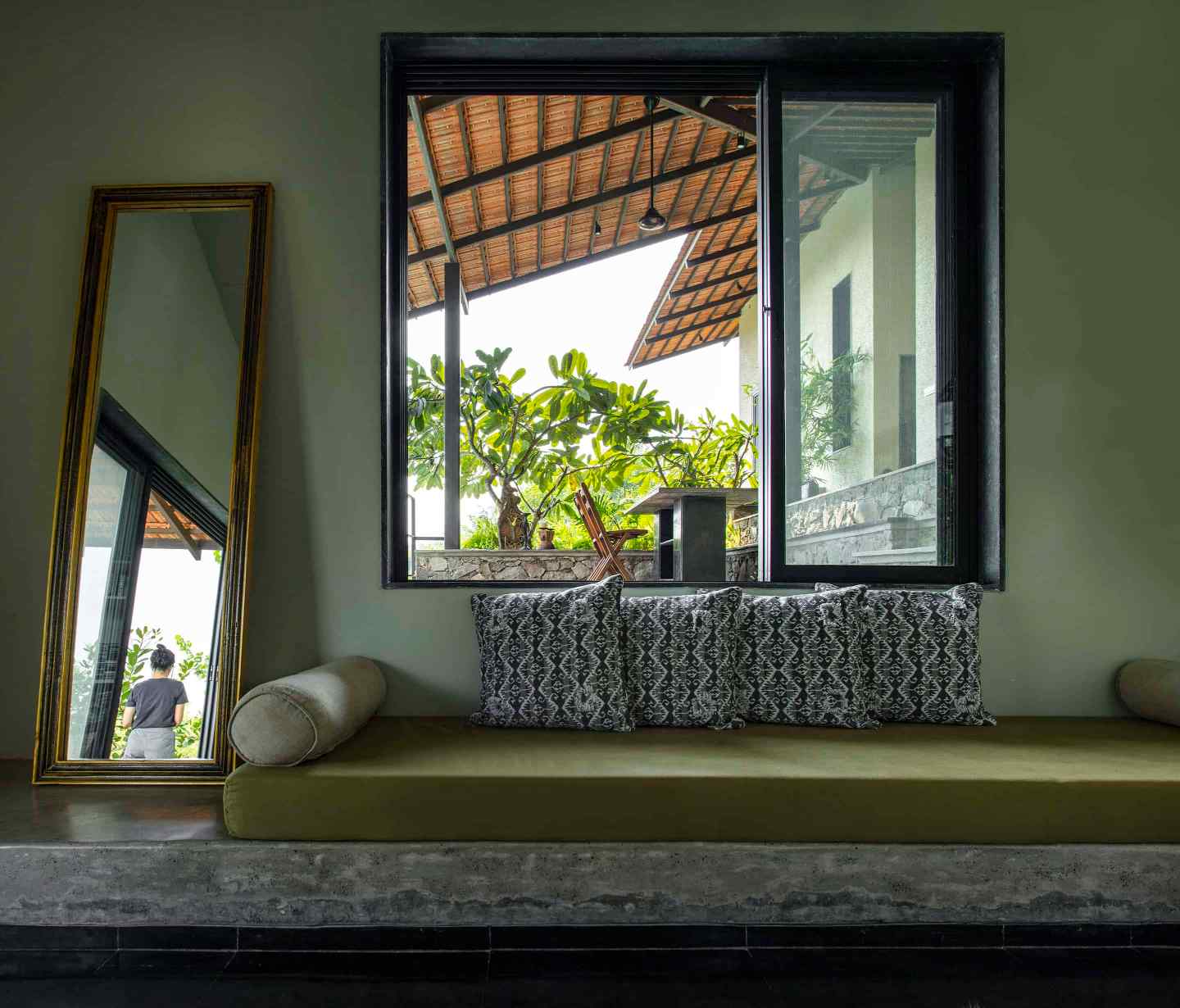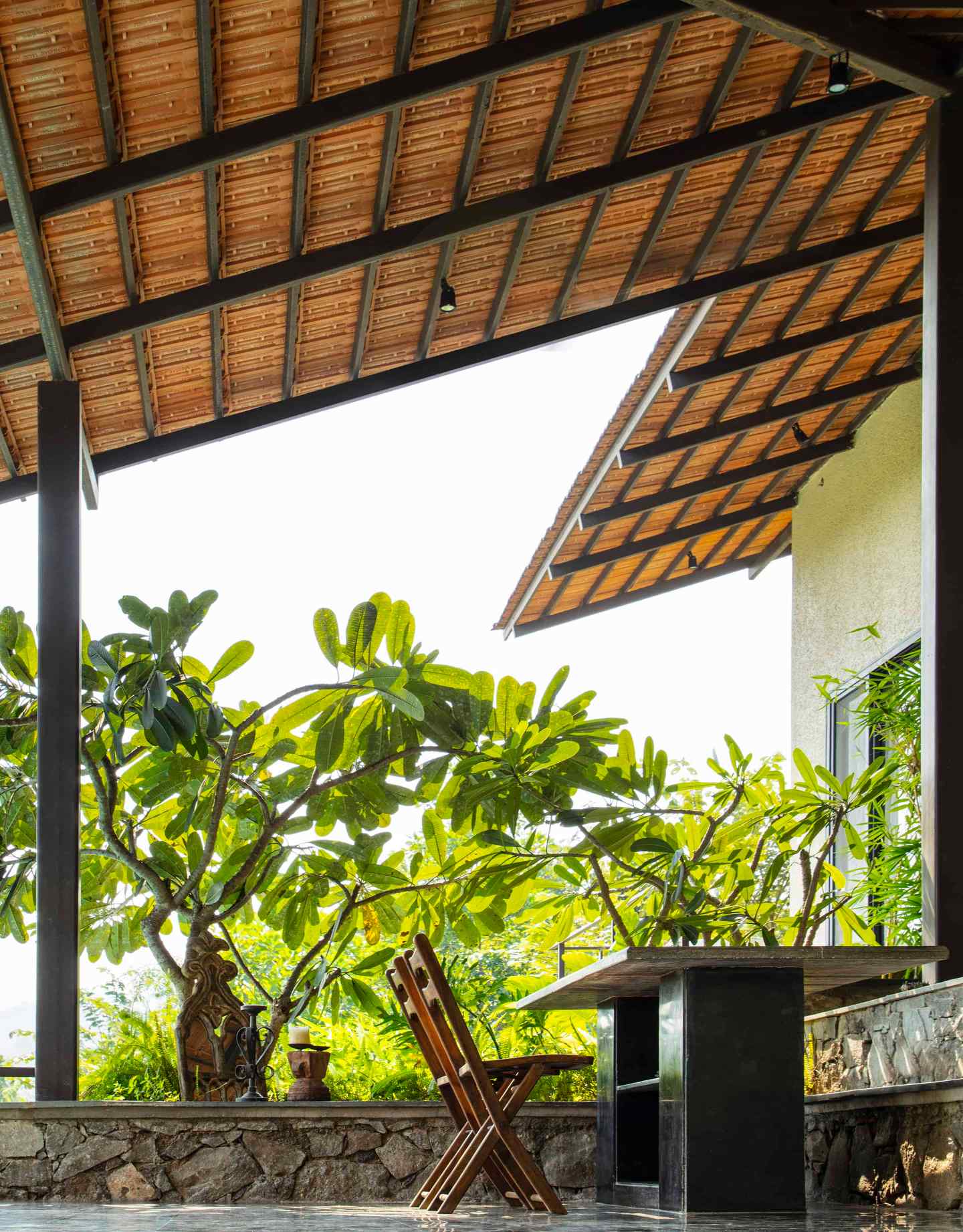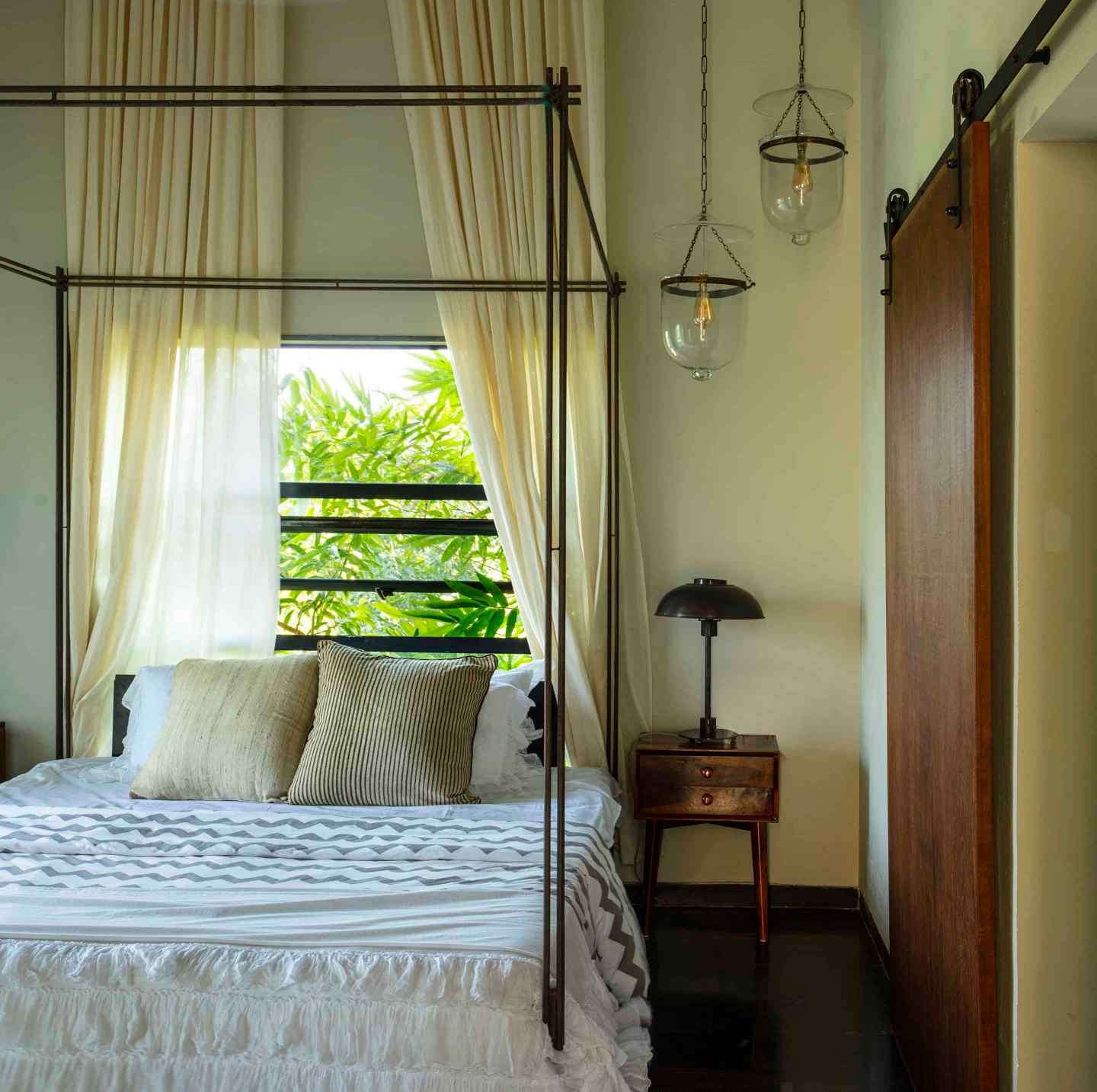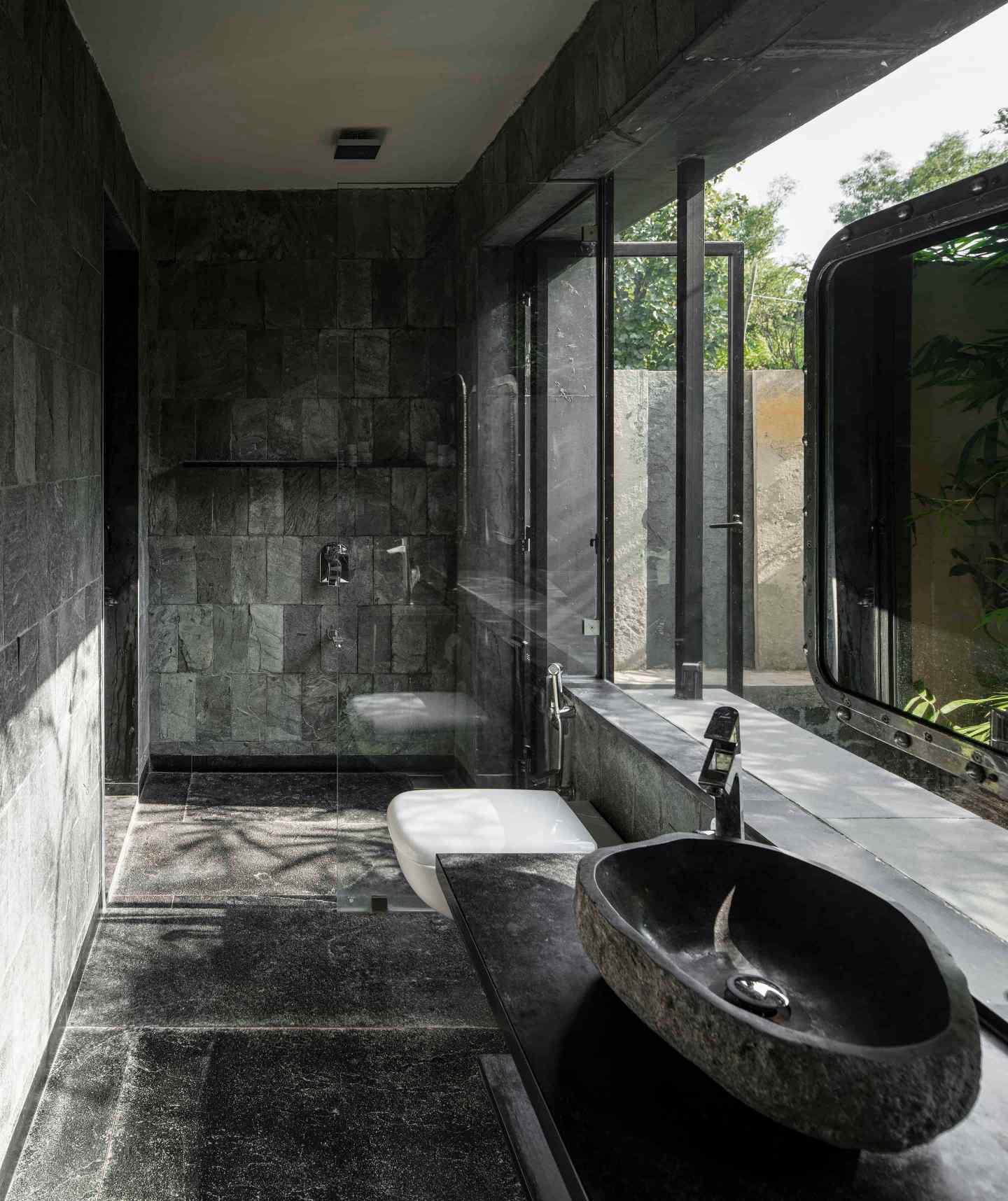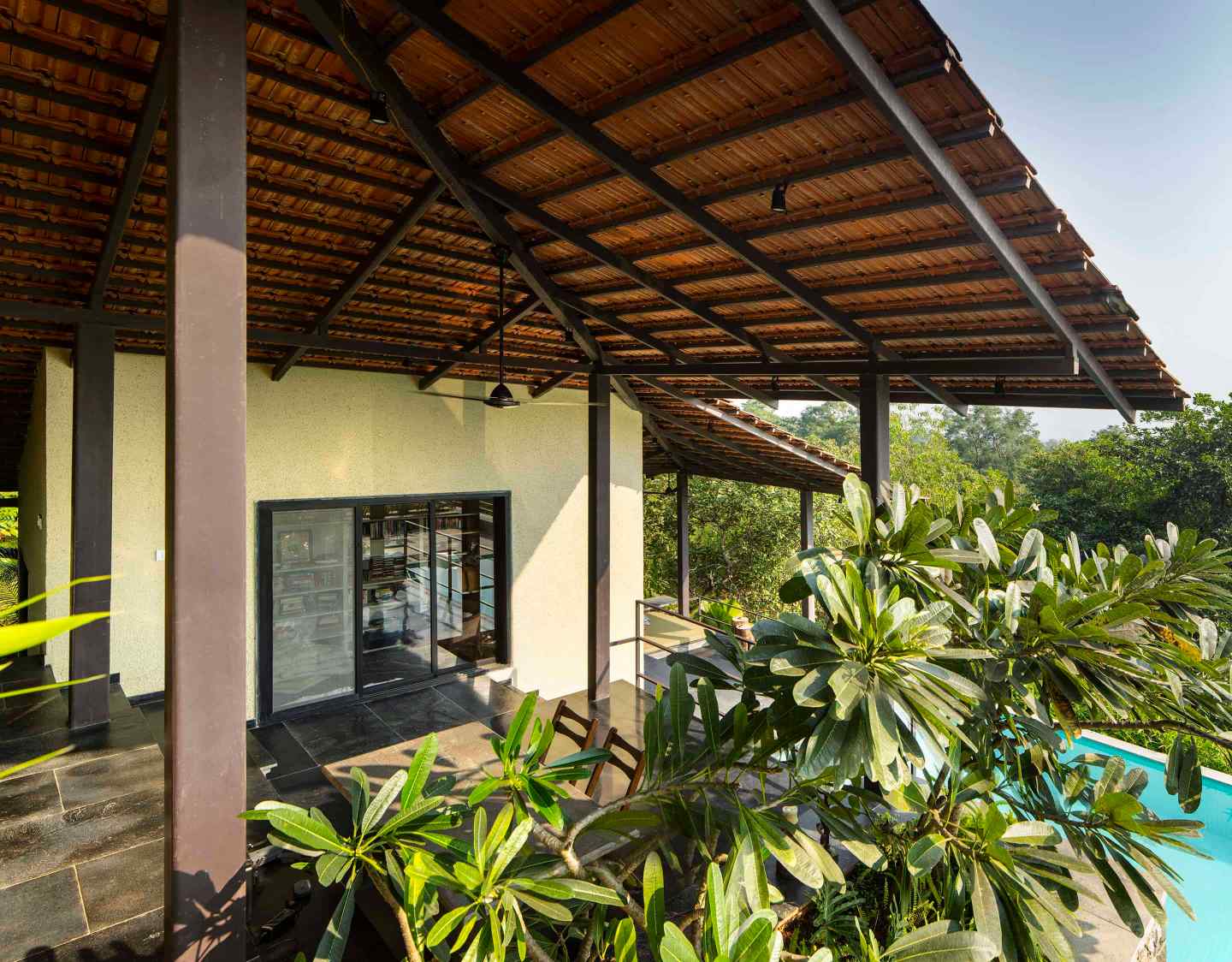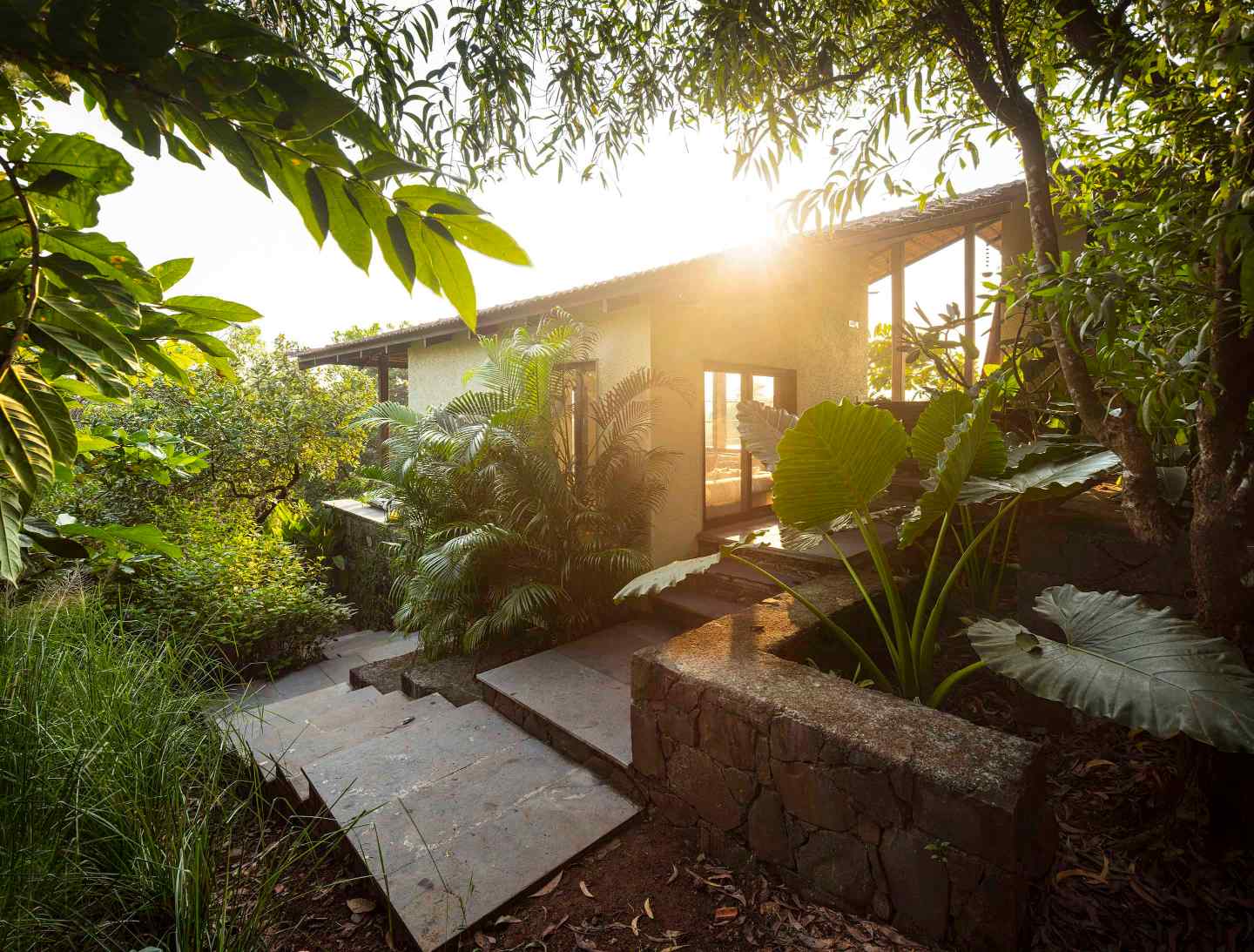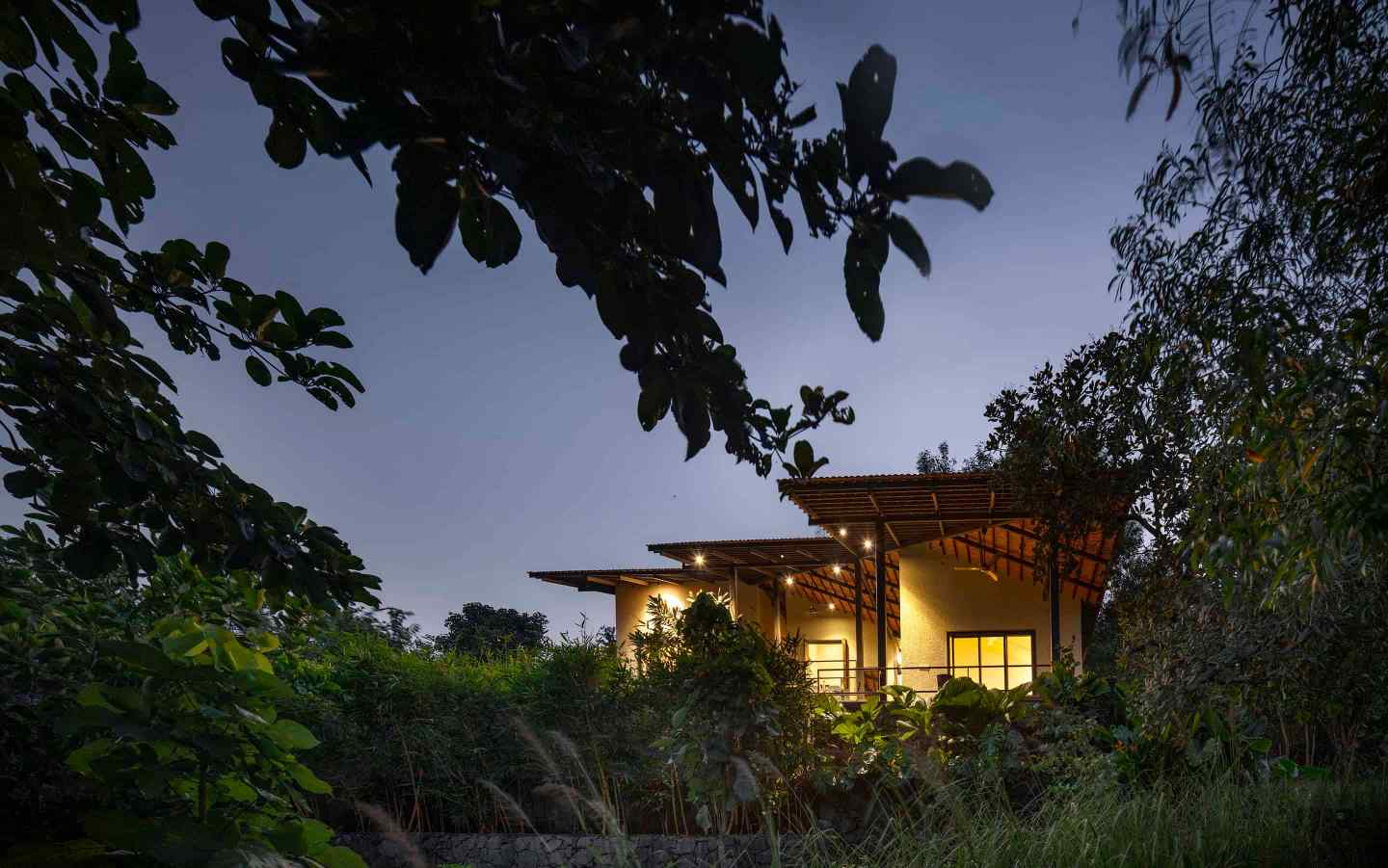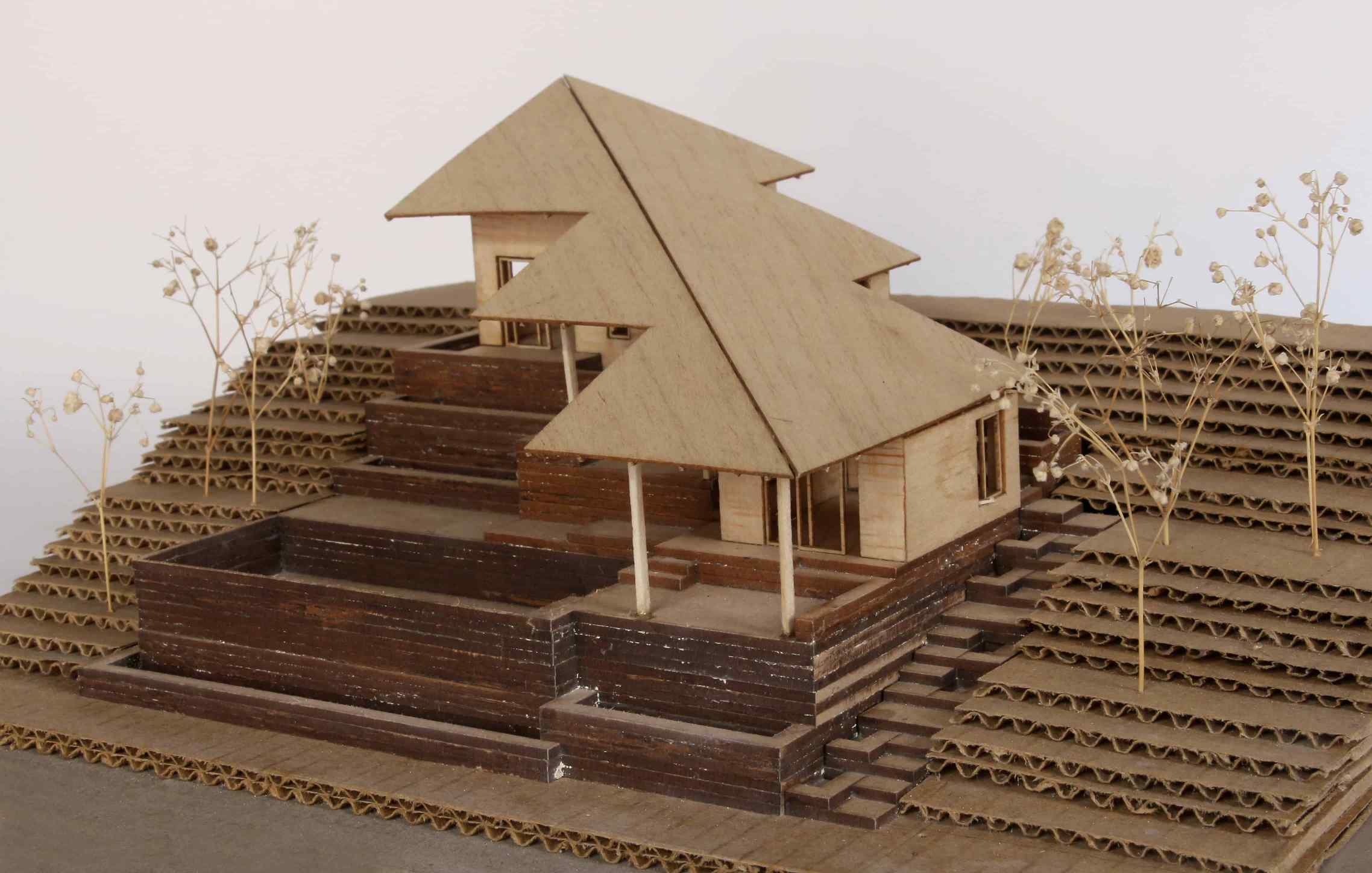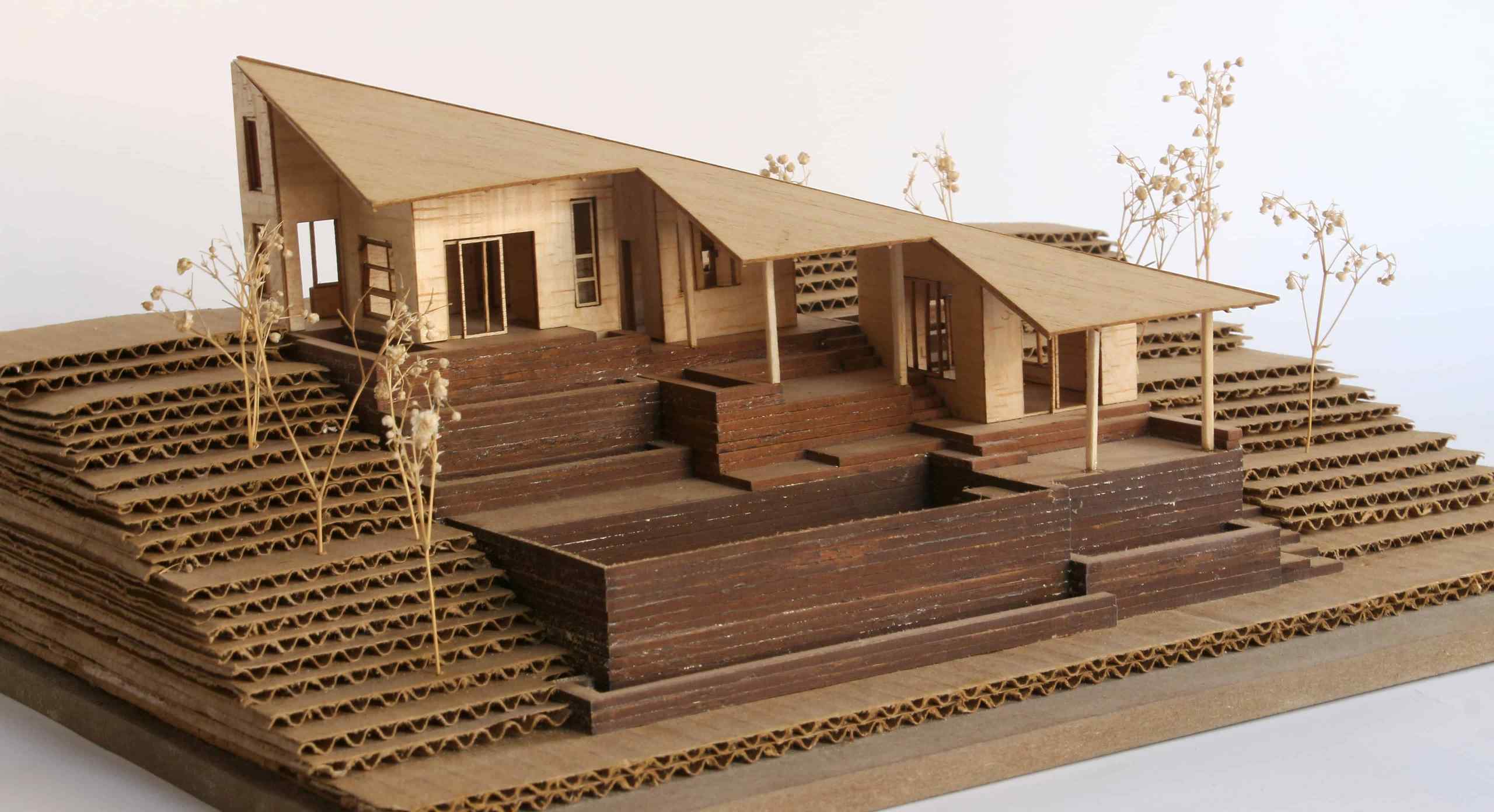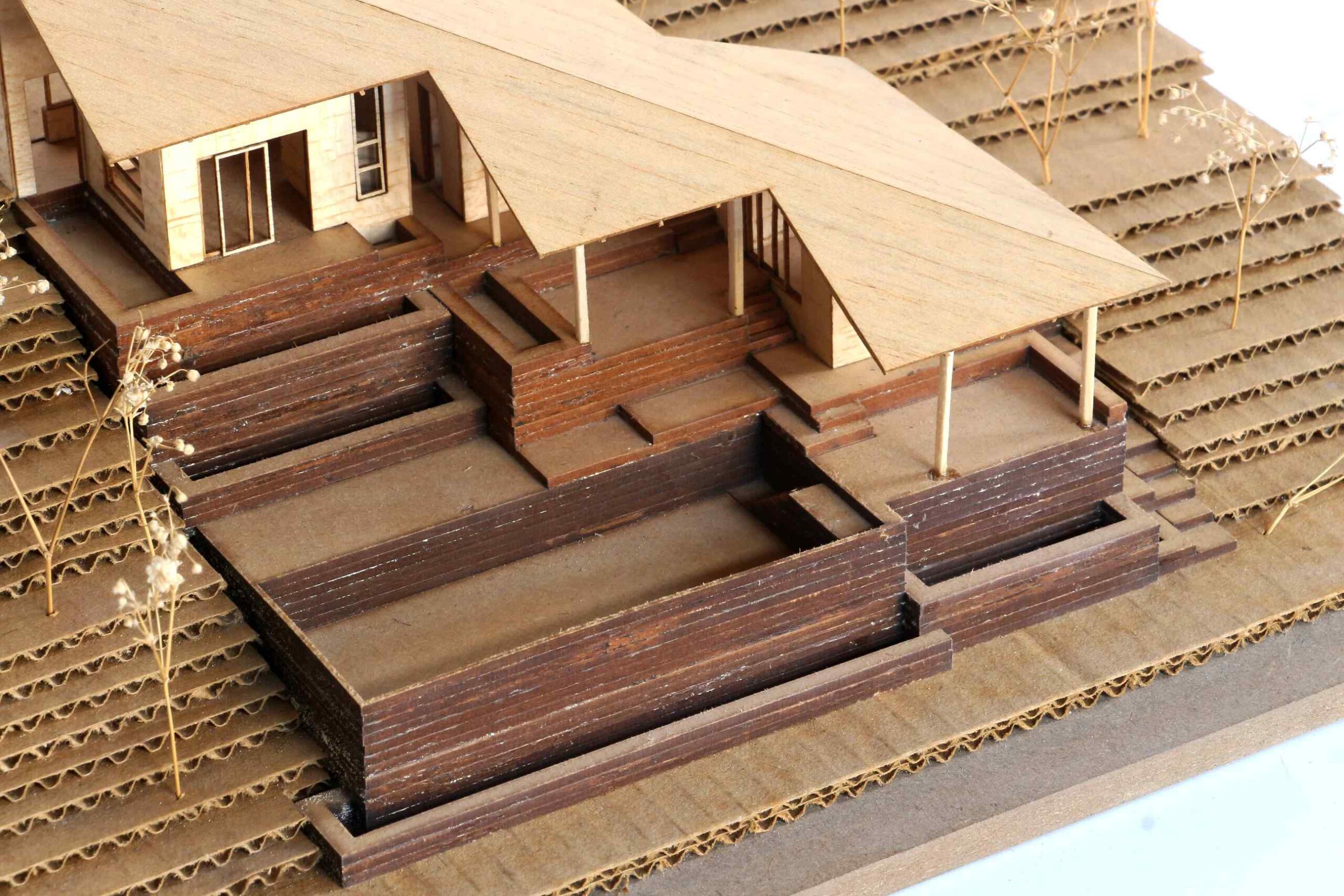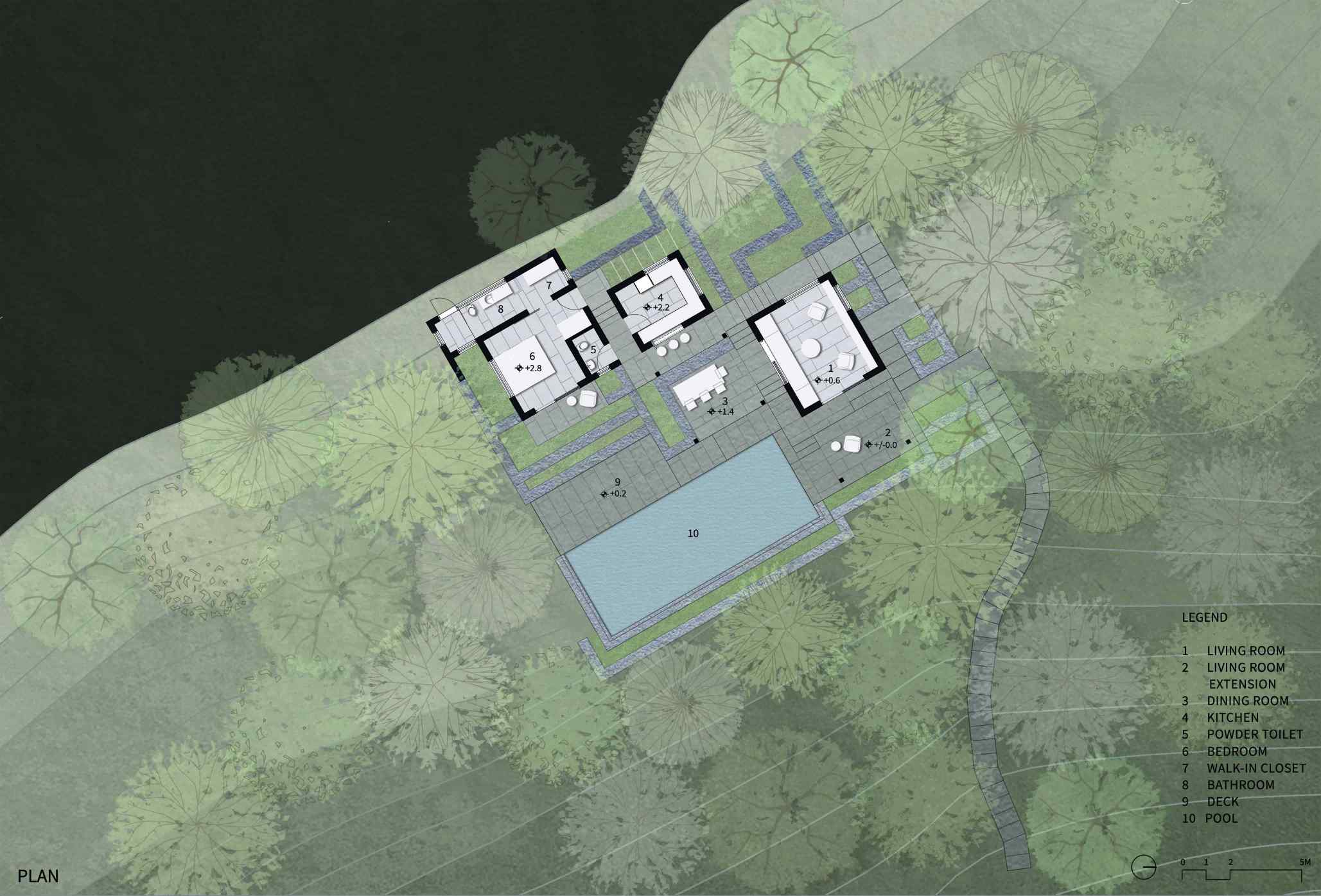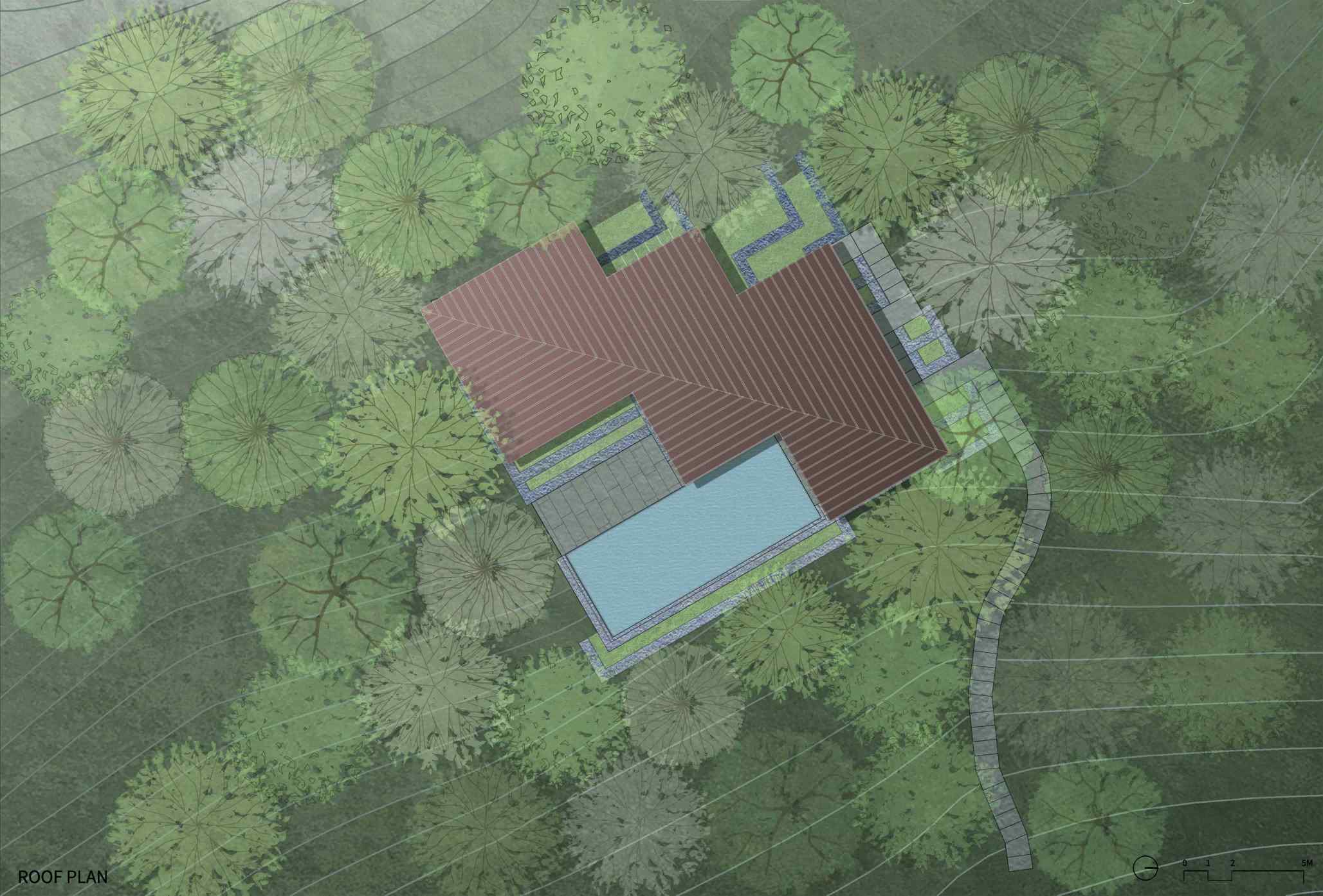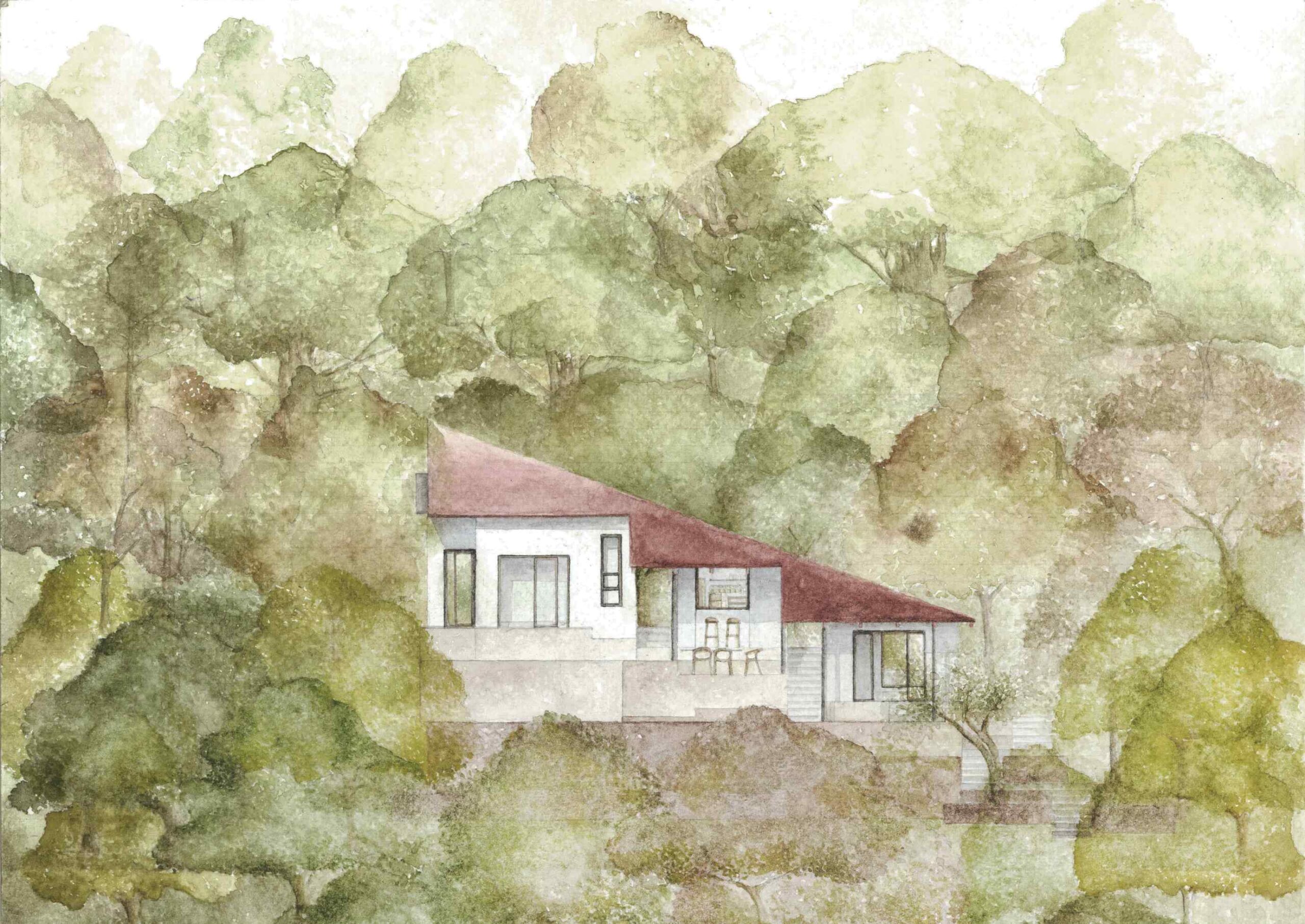 Residential - Second Home
Chanera Village, Alibaug District, Maharashtra
Sagarika Suri, Shweta Wagh, Varun Mehta